July 25, 2021, at 05:00 PM
Center for Plant-based Living
A THIRD AND FINAL NIGHT WITH CHEF CHRIS BERTKE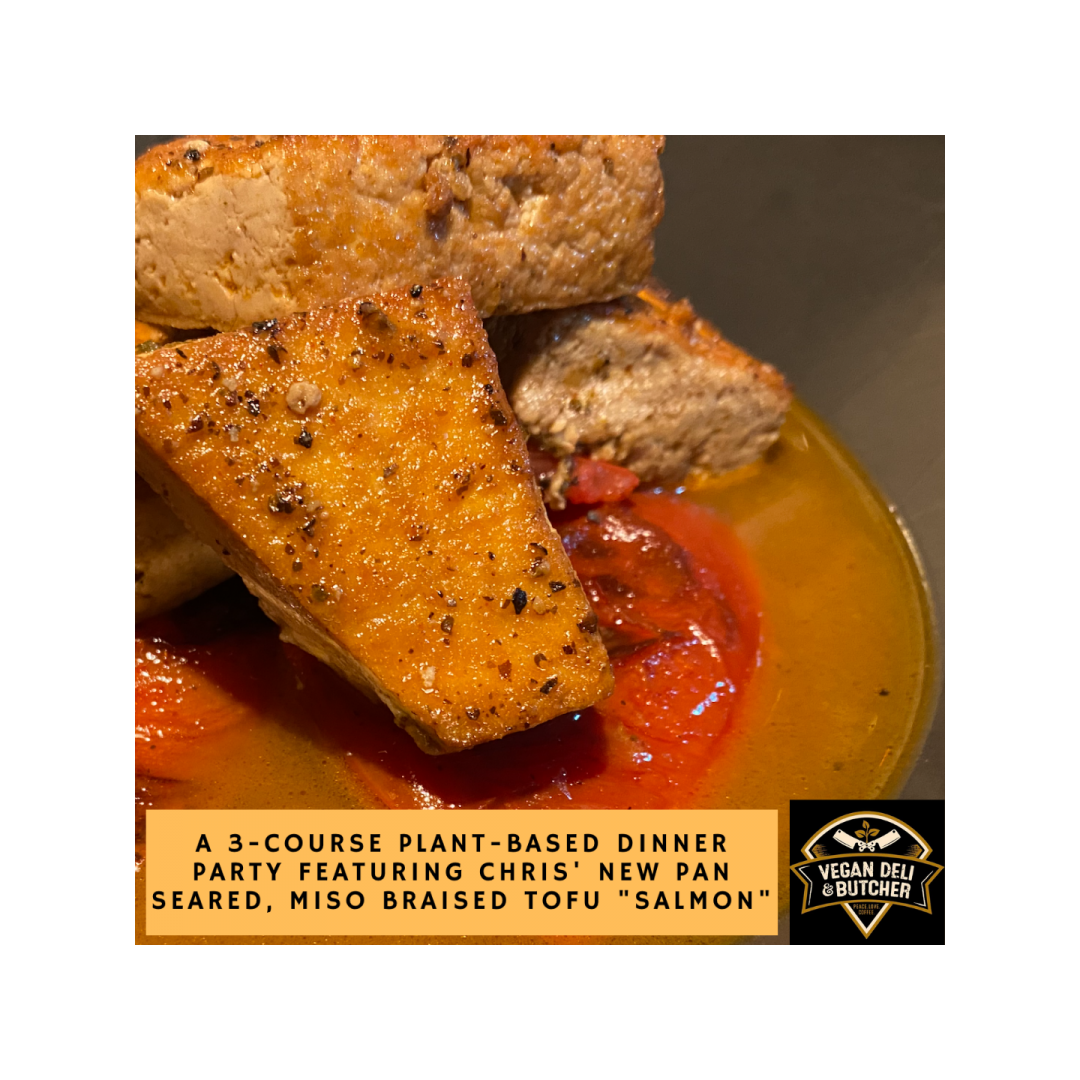 Bertke is back for a FINAL seating!
Chris and Caryn are rolling out a 3-course educational dinner party! Learn how to make new recipes including Chris' miso braised tofu salmon - you'll be the first to try this!! Up your veg game and be prepared to be blown away with simple techniques to unbelievable flavor!
Our Menu:
Three hour miso braised tofu "salmon" steaks
Vegan bacon and avocado ranch salad wedge
Dark chocolate mousse 2.0 with rum, cayenne, pomegranate, and mint
_____
Some things happening at the Center for Plant-based Living:
1. Check out our latest classes: https://www.cpbl-stl.com/classes
2. To purchase some of the kitchen tools I use https://tinyurl.com/yyacj2cg
3. To subscribe to the weekly Plant-based Quick Cooking Show: https://www.youtube.com/channel/UCExWwoBh6fvdOgghkjh0U1A?
It's here!!! Join our new virtual membership!
Thank you for your continued support!
Was this event as much fun for you as it was for me?
Leave a Reply