Searching for recipies that include tri-colored quinoa: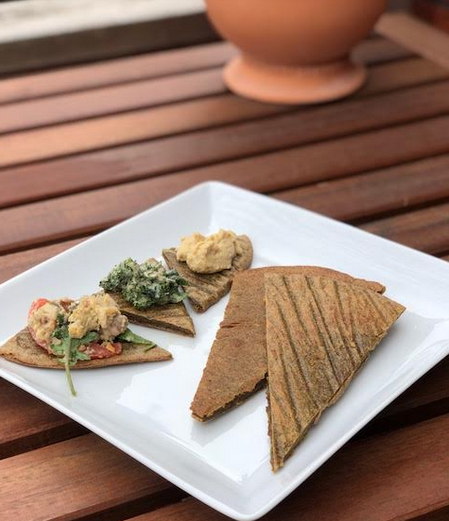 No need to sift through all the preservative-laden bread products in your local market, just easily make your own and enhance it with your favorite spice blends. This 2-step flatbread will keep you away from settling for sub-par bread and you control the ingredients! What could be better? Make sever...
---
You're bringing stuffed mushrooms to a party? Can you say, Boooor-ing?!  It's an appetizer as old as the hills and you've just signed up to bring the cop out of all cop outs of party food.  Until now. Surprise those naysayers and show up with these Rosemary Cashew Cream and Tri-Colored Quinoa Stuf...
---