Air Fried Italian Cardoons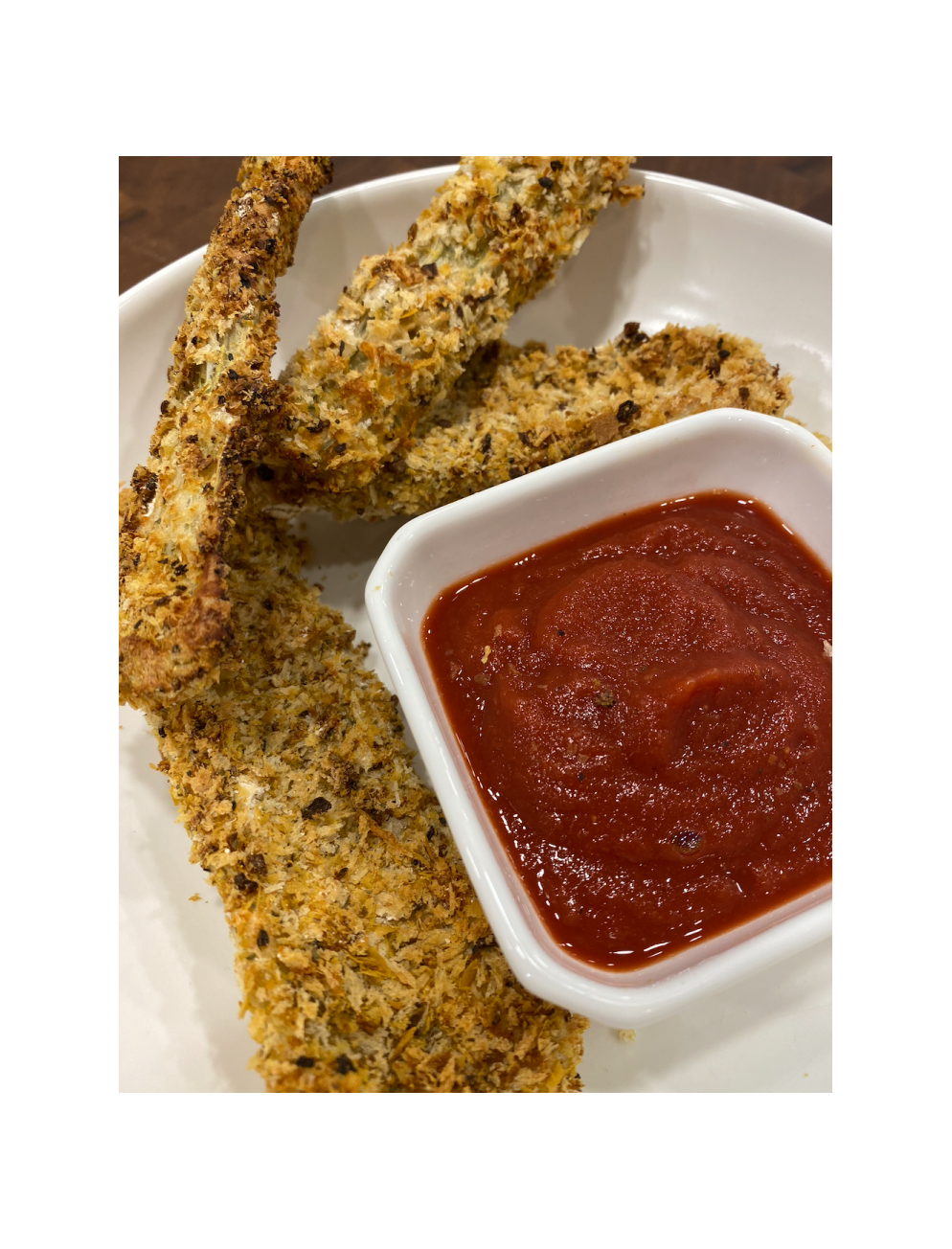 Commonly found in the Mediterranan, the cardoon is a thick fibrous multi-stalk vegetable - think, a giant bunch of celery. However, it is a part of the sunflower family, closely related to the artichoke. Actually, they are known as the artichoke thistle!
Be sure to cook these as they are not as crisp as celery and need to be softened to be edible.
Ingredients
Setup
1 bunch of cardoons, peeled and trimmed
2 cups panko bread crumbs
1/3 cup nutritional yeast
1/4 cup Italian seasoning (I use Trader Joe's 21 Salute Seasoning)
1/2 tablespoon garlic powder
1 1/2 cups flour of your choice
Aquafaba from one can of chickpeas*
Your favorite marinara for dipping
Directions
Bring a large pot (or Dutch oven) of salted water to slow boil and begin to cut of the stalks of the cardoon one by one. Using a vegetable peeler, shave off the outside and ends of each stalk. They are very fibrous and need to be peeled well so you do not get any threads after cooking. Cut once down the length of the entire stalk and then cut each side to 2-3 pieces. So, you will have 4-6 long rectangles. Place immediately in the water. Work quickly to get thought the entire bunch (or however much you'd like to prepare.). Boil for 45 minutes.
Meanwhile prepare your dredging station.
Using three bowls, add the panko, nutritional yeast, Italian seasoning and garlic powder in one (mix it well), the flour in another one and finally, the aquafaba in the last.
When the cardoons are finished cooking, strain them and spray with cold water. Wipe them dry with a clean kitchen towel. One by one, dip each cardon in the aquafaba, then into the flour, back to the aqufaba, and finally into the panko mix. Place in the air fryer and repeat. Air fry at 370-degrees for 18 minutes.
NOTES:
*Aguafaba is the juice in a can of chickpeas. It is a highly starchy liquid that is well substituted for eggs.
Here is more information on cardoons from The Spruce Eats!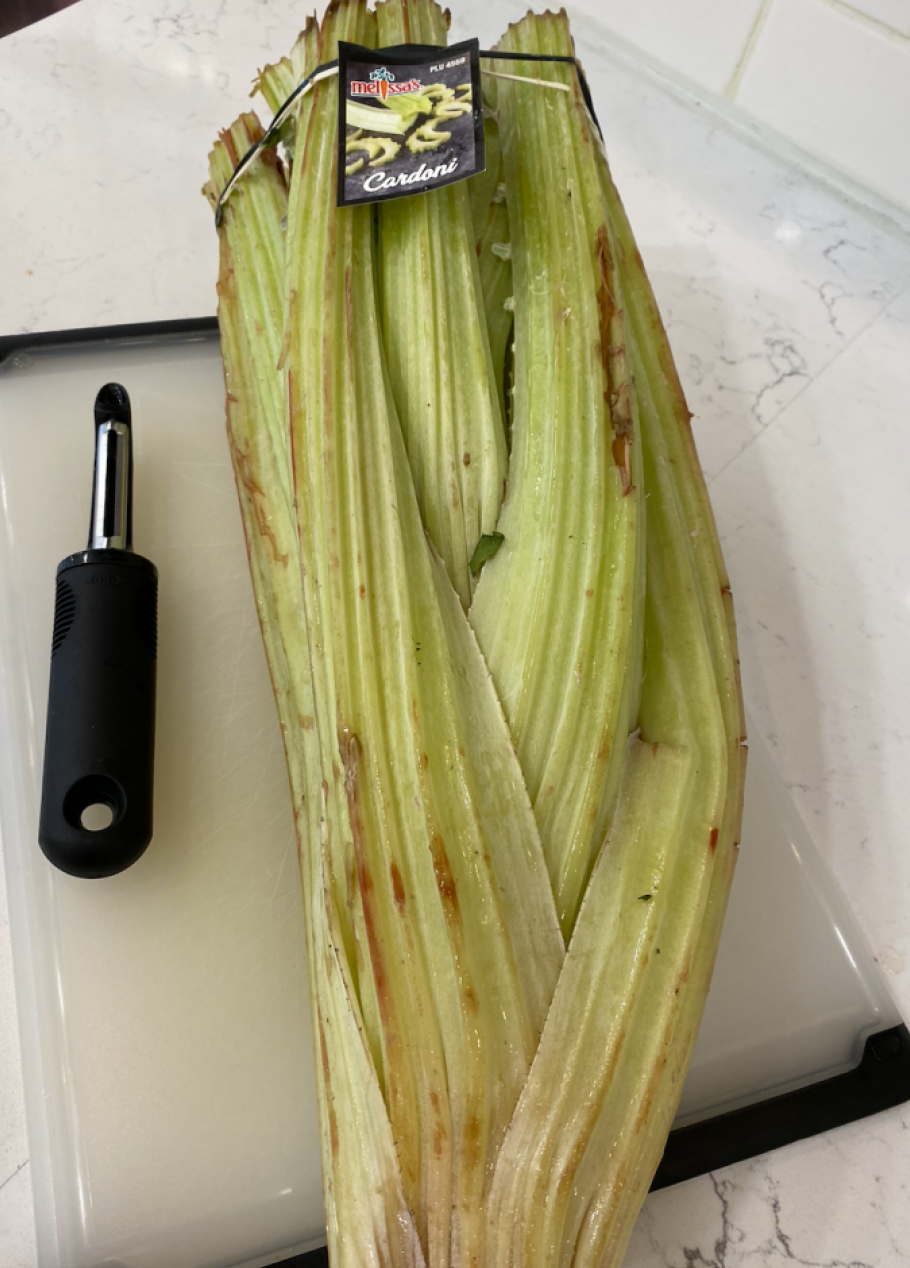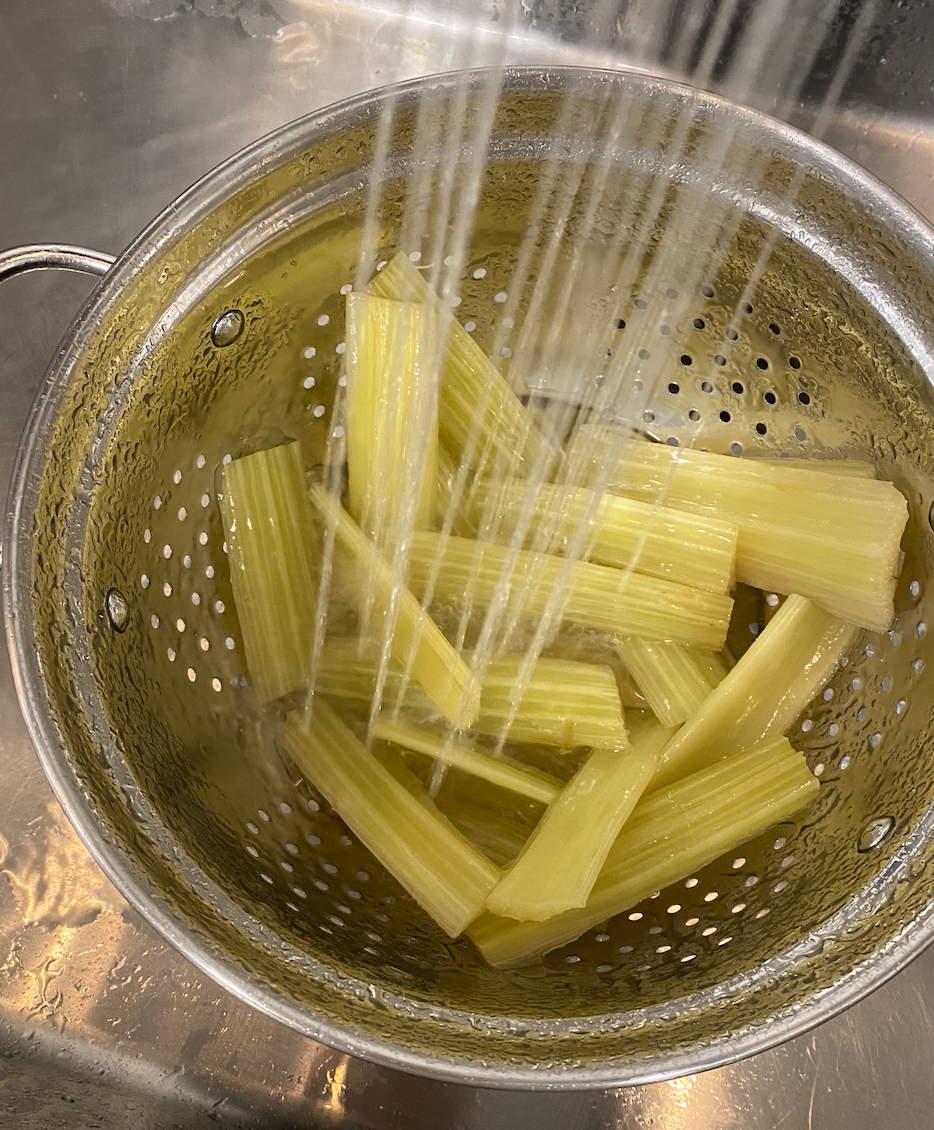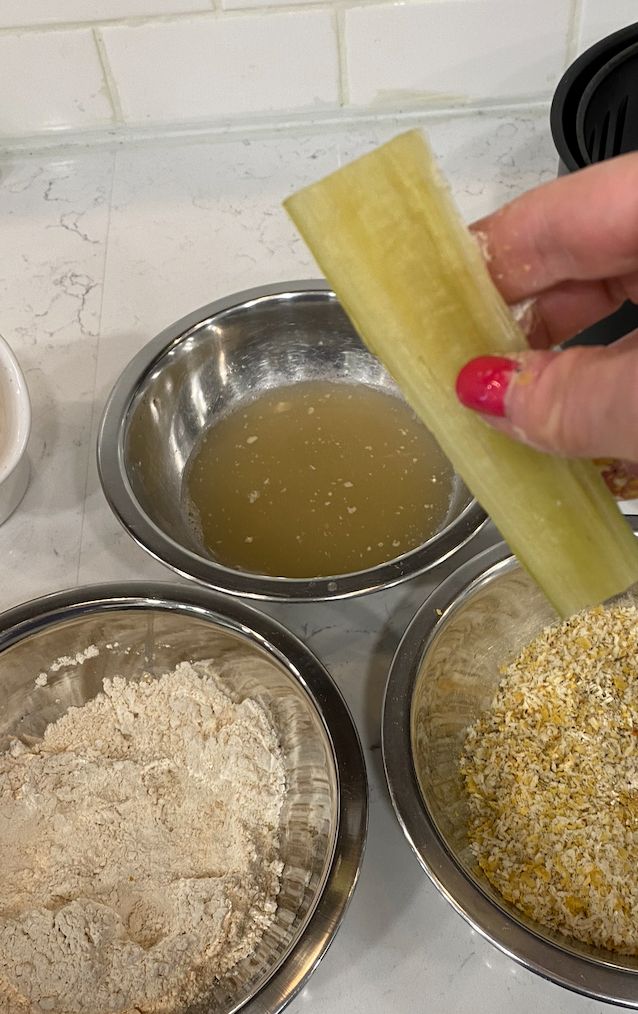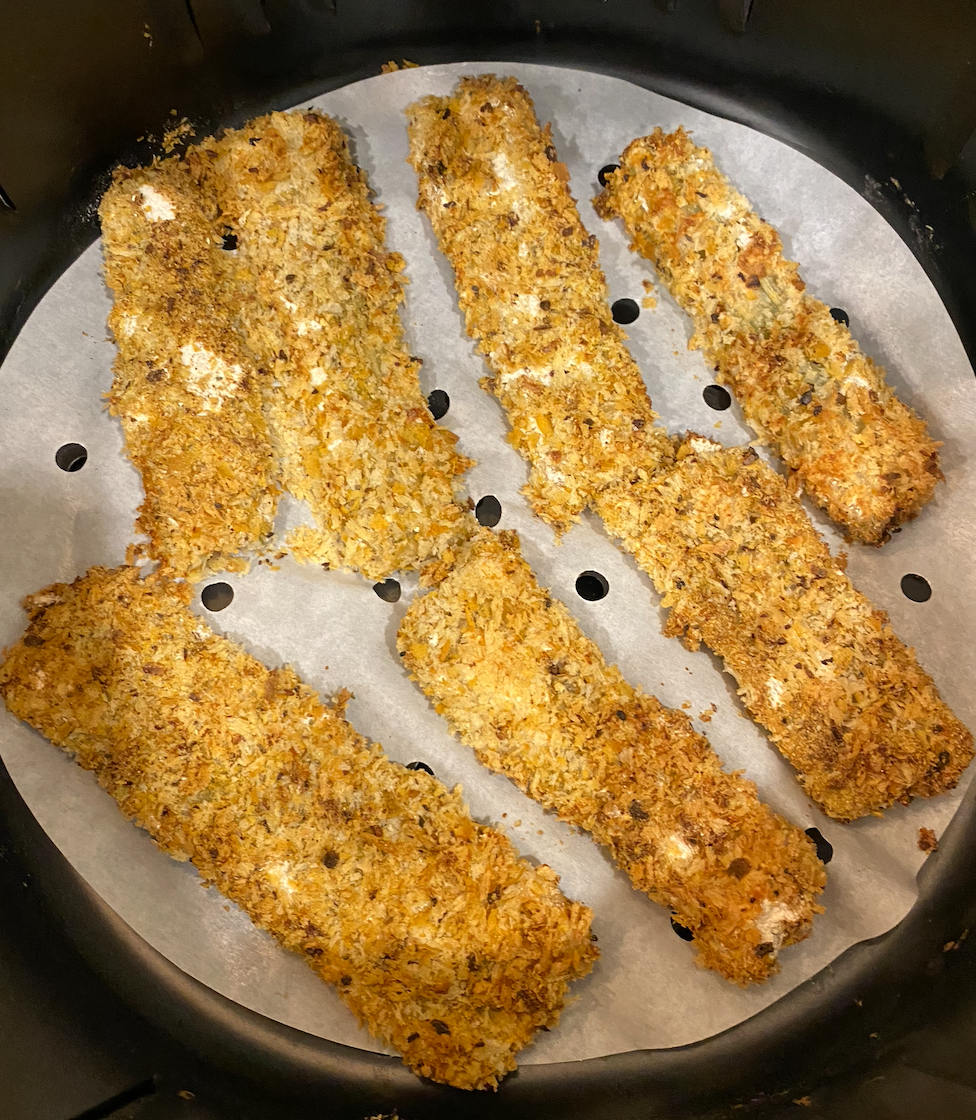 __
Do you know about our STREAMING PLUS membership? 
Our membership is built like a streaming service - you get a full library of plant-based cooking classes to watch whenever you want. PLUS, you gain access to upcoming interactive virtual cooking classes and a monthly accountability group call.
As a member you get:
Complete library of all past virtual classes - stream them whenever you'd like!
Free access to upcoming virtual classes
Library of easy and quick recipes: 100 and growing
Access to private Facebook group
Monthly accountability check-in and support group Zoom call with Caryn
Quarterly "Ask the Doc" call with Dr. Jim Loomis, our Medical Director
20% off all virtual multi-week programming
A community of support
To learn more, please visit us here.
How did this recipe work out?
Leave a Reply