Cheesy Kale Chips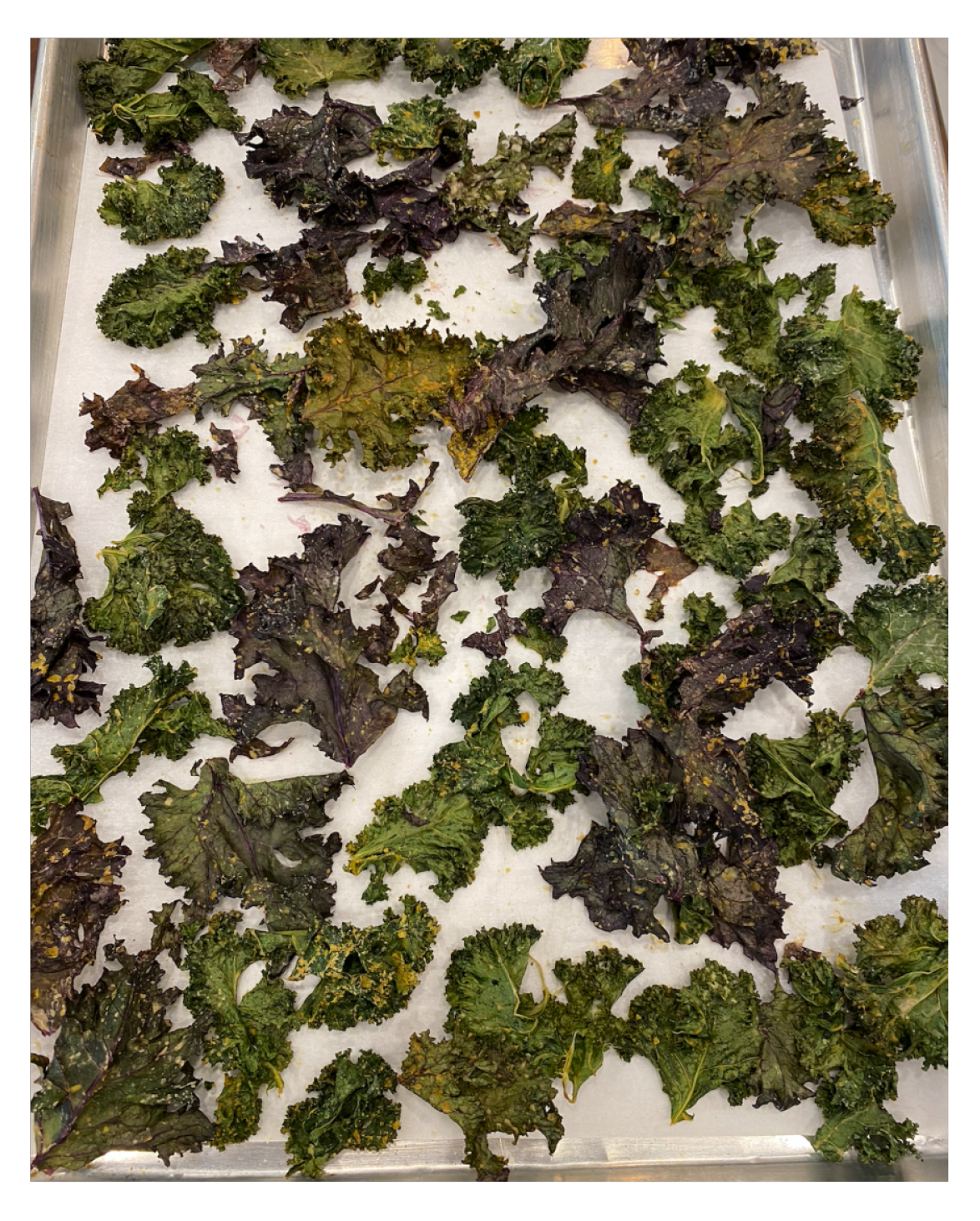 You think you don't like kale - until you have these.
Ingredients
Setup
2 bunches of kale
2 tablespoons tahini
1 tablespoon coconut aminnos (can sub soy sauce, braggs aminos, etc)
juice of 1/2 lemon
1 teaspoon garlic powder
2-3 tablespoons water
2 tablespoons nutritional yeast
Directions
Preheat oven to 300. line two baking sheets with parchment paper.
Rinse off kale well and pat dry. Tear greens from stem and into pieces about 2" round or so. (They will shrink as they bake). Place in a large bowl.
Whisk the tahini, aminos, lemon, garlic powder and water together, creating a dressing-like consistency. If it's very thick, add another tablespoon or so of water. Massage lightly into the kale. Sprinkle on the nutritional yeast and gently fold in.
Lay the kale on to the parchment paper lined sheets (try not to let them overlap) and bake for 20-23 minutes.
I dare you not to eat them all in one sitting.
_________________________________________________________________________________
Do you know about our virtual membership?  We call it the Center for Plant-based Living Community Support Club and we'd love to have you!
As a member you get:
Complete library of past virtual cooking classes + all recipes
Library of easy and quick recipes: 100 and growing
Access to private Facebook group
Monthly accountability check-in and support group Zoom call with Caryn
Quarterly "Ask the Doc" call with Dr. Jim Loomis, our Medical Director
20% off all virtual multi-week programming
A community of support
To learn more, please visit us here.
How did this recipe work out?
Leave a Reply