Carrort Hummus Stuffed Pita with Pickled Vegetabls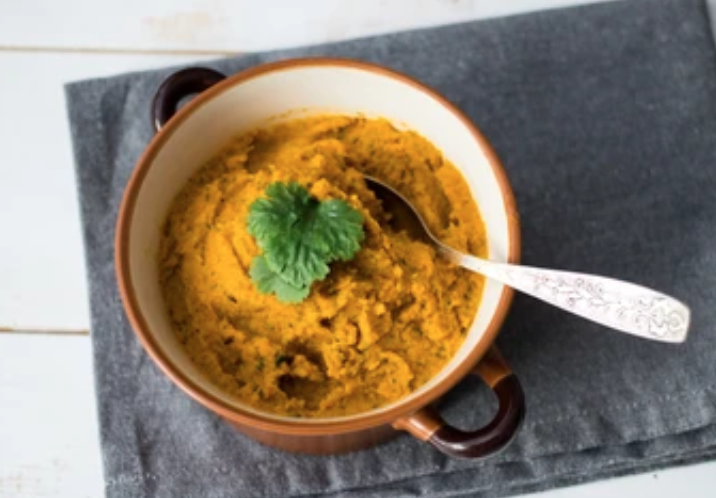 I like to take every opportunity I can to infuse more nutrients (and flavor!) into any existing canvas. I LOVE hummus and it has become my #1 condiment, so it needs variety. I also have not met a pickled vegetable I have not liked. Let's put them together for for something really great!
Ingredients
Setup
PICKLED VEGETABLES
1 1/2 C warm water
3/4 c apple cider vinegar
3 tablespoons sugar
2 teaspoon salt
YOUR CHOICE OF VEGETABLES
cauliflower
jalapenos
red onion
carrots
HUMMUS
3 medium carrots, thinly sliced
1 shallot, minced
1 15-oz. can chickpeas, rinsed and drained
Juice of one-half lemon
1 tablespoon chopped dried dill
¾ teaspoon salt (optional)
½ teaspoon ground turmeric
Freshly ground black pepper, to taste
Whole wheat pita / tortilla
Directions
PICKLED VEGETABLES
Slice the vegetables to bite sized pieces and place in a sealed container, such as a large mason jar.
To a large mixing bowl add the warm water to the vinegar, sugar and salt. Gently stir until the sugar and salt has dissolved. Pour mixture into jar. You can begin enjoying the pickles in about an hour, but are much better overnight. Will keep for one month.
HUMMUS
To a hot skillet, add the carrots and shallot. Set the heat to medium-high and continuously stir. Add a tablespoon of water at a time as the vegetables begin to stick. When the carrots are soft (about 4-5 minutes), transfer them to a blender and add the chickpeas, lemon juice, dill, salt (if using), turmeric, and black pepper. Blend until smooth. Chill hummus in fridge for at least an hour.
Scoop hummus into pita and tuck in pickled vegetables and greens.
__
Do you know about our STREAMING PLUS membership? 
Our membership is built like a streaming service - you get a full library of plant-based cooking classes to watch whenever you want. PLUS, you gain access to upcoming interactive virtual cooking classes and a monthly accountability group call.
As a member you get:
Complete library of all past virtual classes - stream them whenever you'd like!
Free access to upcoming virtual classes
Library of easy and quick recipes: 100 and growing
Access to private Facebook group
Monthly accountability check-in and support group Zoom call with Caryn
Quarterly "Ask the Doc" call with Dr. Jim Loomis, our Medical Director
A community of support
To learn more, please visit us here.
How did this recipe work out?
Leave a Reply