VegWord on the Center for Plant-based Living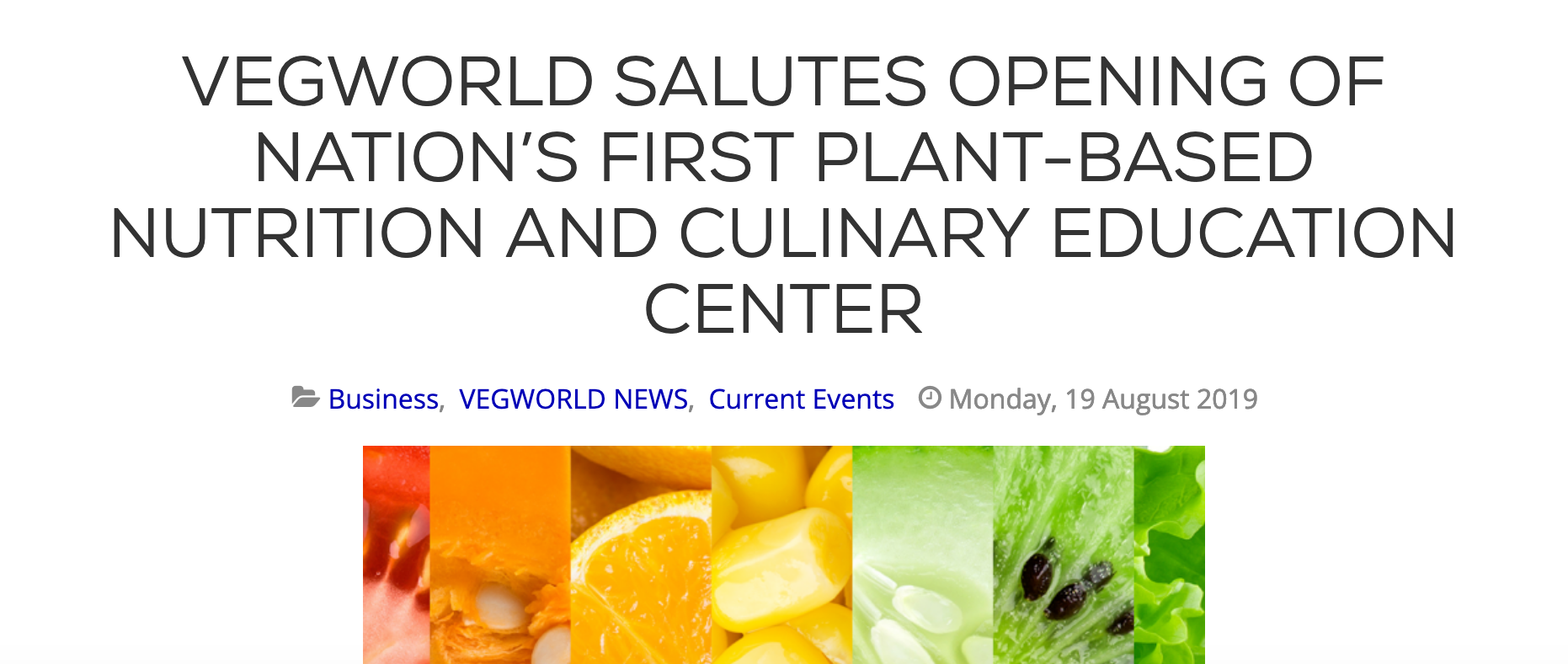 August 13 saw the opening of the Center for Plant-Based Living (CPBL) in St. Louis, MO, the first entirely plant-based center of its kind.
CPBL was brought into being by Caryn Dugan, whose personal commitment to the vegan lifestyle began with her father's death from cancer in 2008 followed by learning, just 10 weeks later, that she also had the disease.
Spurred by these life changes to seek out the healthiest possible way to live, Dugan plunged into learning about plant-based nutrition and cooking and quickly became committed to a plant-based lifestyle. In 2011 she studied in Washington, DC, with Neal Barnard, MD, in The Physicians Committee for Responsible Medicine (PCRM) Food For Life program, becoming a certified instructor.
Soon she found herself sharing what she'd learned at venues throughout the St. Louis area, including regular morning television appearances, hosting a plant-based nutrition summit at Washington University, and working with physicians at the university. Today she describes herself on the CPBL website as "a plant-based nutrition, culinary, and lifestyle educator with a simple mission: A Plant on Every Plate."
Dugan has named James Loomis, MD, MBA, as CPBL Medical Director. He is affiliated with PCRM, which has strongly influenced the classes and programs offered at the new center. Dugan also has strong ties with Forks Over Knives and the Plantrician Project — also evidenced in CPBL's offerings.
"Over the years I have watched this plant-based movement gain strength and speed and, with that, people are hungry for a place to go where they can always get reputable information and gain the skills they need to start adding more plants to their plate," Dugan says. "They also need support — oftentimes the missing key component that halts change. CPBL will offer all of this."
According to the CPBL website:
Whether you are fighting a chronic illness like type 2 diabetes, heart disease, [or] high blood pressure; want to prevent becoming ill; or are just "plant-curious" and want to learn how to add more plants to your plate – everyone is welcome!
What did you think of that article?
Leave a Reply