Center for Plant-Based Living puts Asian twist on hearty veggie soup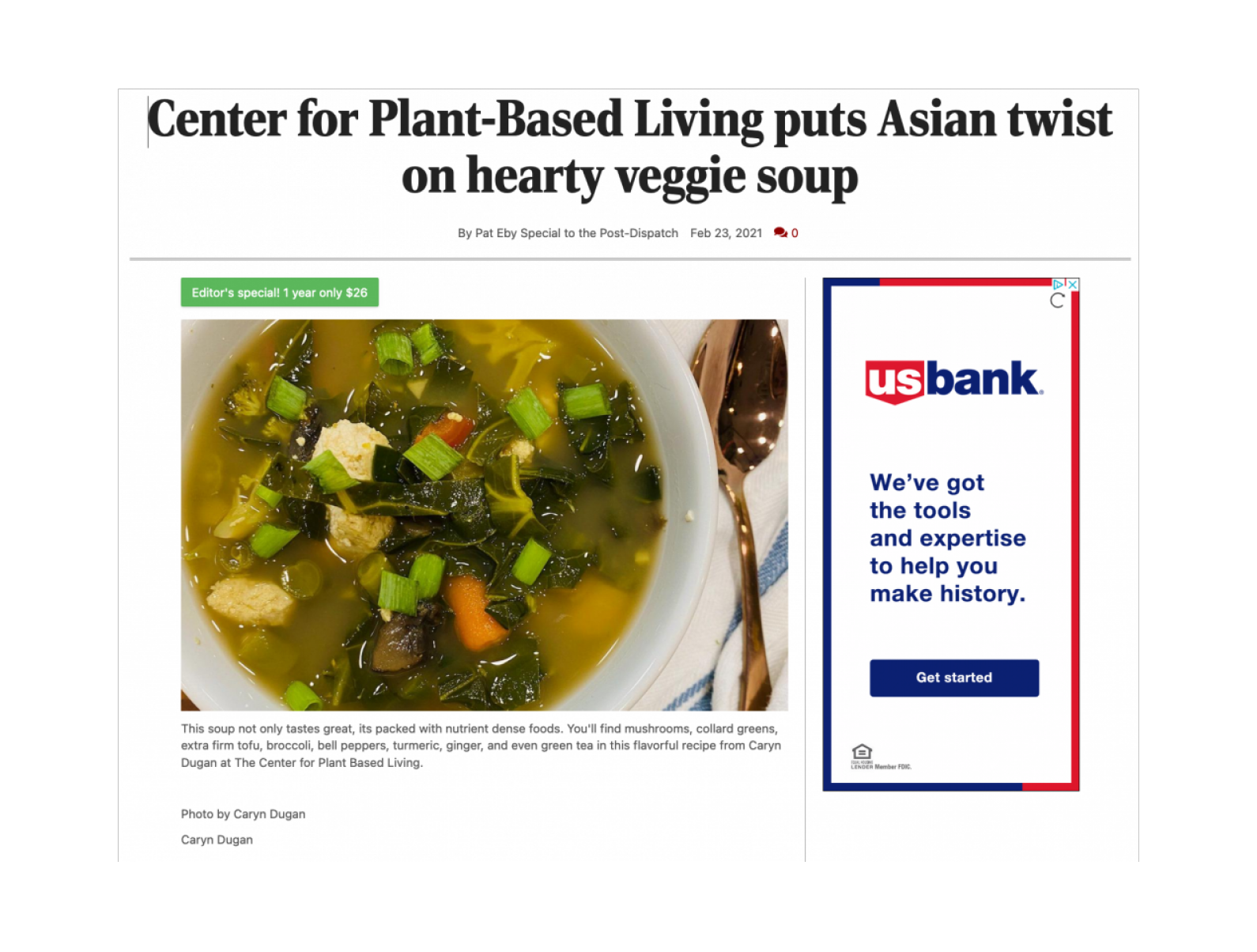 Last year we featured Caryn Dugan's Big Bold Chili recipe, a vegan chili with two kinds of beans, good-for-you vegetables, tomatoes, herbs, mushrooms and bulgur as one of the comfort foods chefs loved in the early stages of the COVID-19 pandemic. We went back to Dugan at the Center for Plant-Based Living in Kirkwood to see what kind of vegan or vegetarian soup she might have. Her twist on a hearty vegetable soup introduces the Asian flavors of ginger and miso in a soup that's low in calories and high in nutrient density.
What did you think of that article?
Leave a Reply