Tofu Scramble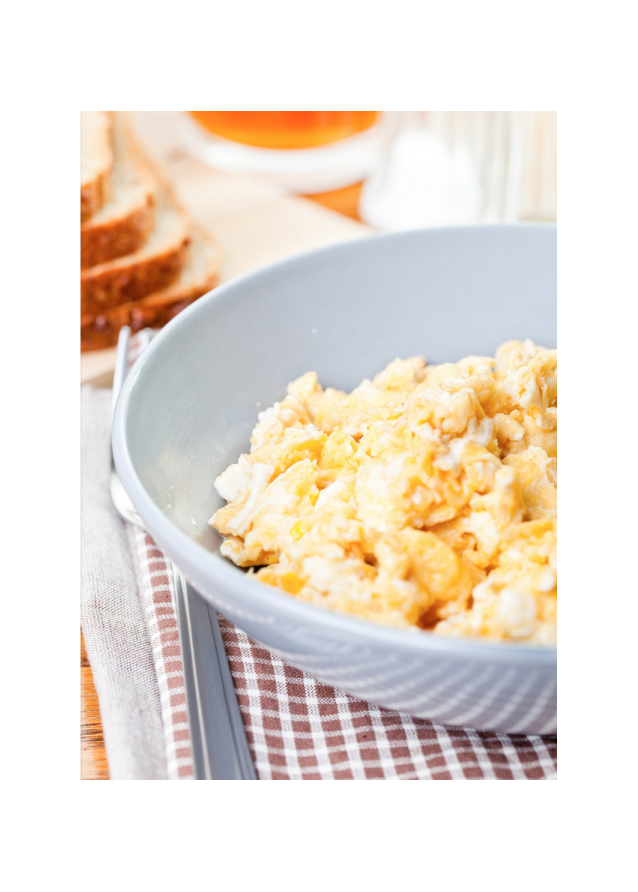 Breakfast is ON, baby! This tofu egg scramble is delicious and fluffy! I'm also giving you the THE ONE SINGLE INGREDIENT EVERY VEGAN EGG RECIPE NEEDS! Please watch that video!
If you're building an egg sandwich (I mean, why wouldn't you??), please use this vegan mayo, because it is awesome.
Ingredients
Setup
1 block of firm tofu
3 tablespoons coconut aminos
3 tablespoons nutritional yeast
1/2 teaspoon garlic powder
1/4 teaspoon ground turmeric powder
1/8 teaspoon Indian black salt (kala namak)
pinch of salt and pepper
3 tablespoons plant-based milk
Directions
Open the package of the tofu and wrap it in a clean kitchen towel. Press as much of the water as you can out. Don't worry about getting all of it out, it will evaporate during cooking.
Crumble the tofu with your hands in a mixing bowl and pour in the aminos. Mix and allow it to sit for a few minutes.
Add the tofu to a large hot skillet and press it with a spatula. Let cook for a minute or so, just until the tofu barely begins to brown. You are looking to create some crispy edges on your "eggs". Once barely crispy, and using a thin spatula, get under the tofu and flip. You will do this a few times. Watch video for step by step.
Combine the nutritional yeast, garlic powder, turmeric powder, kala namak and salt/pepper in a little bowl and mix. Pour into the skillet with the tofu. Mix well. It will be a pretty dry mixture at this point.
Add the plant-based milk and mix well.
Take off heat and enjoy!
Serves 3-4
____
 Do you know about our STREAMING PLUS membership? 
Our membership is built like a streaming service - you get a full library of plant-based cooking classes to watch whenever you want. PLUS, you gain access to upcoming interactive virtual cooking classes and a monthly accountability group call.
As a member you get:
Complete library of all past virtual classes - stream them whenever you'd like!
Free access to upcoming virtual classes
Library of easy and quick recipes: 100 and growing
Access to private Facebook group
Monthly accountability check-in and support group Zoom call with Caryn
Quarterly "Ask the Doc" call with Dr. Jim Loomis, our Medical Director
20% off all virtual multi-week programming
A community of support
To learn more, please visit us here.
Video
How did this recipe work out?
Leave a Reply