Quick Pickled Red Onion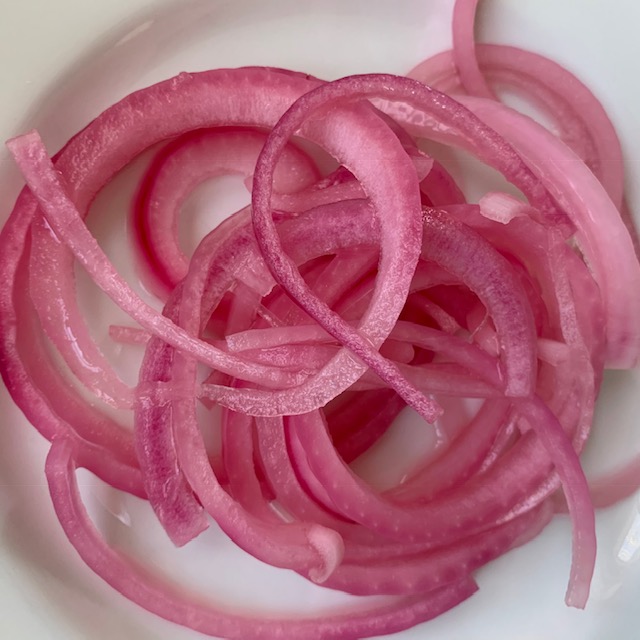 Fancy pickled onions without the cost or the time.
Ingredients
Setup
1 red onion, thinly sliced
1 1/2 C warm water
3/4 c apple cider vinegar
3 tablespoons sugar
2 teaspoon salt
Directions
Slice the red onion in equal slices (I used a mandolin) and place in a sealed container, such as a large mason jar.
To a large mixing bowl add the warm water to the vinegar, sugar and salt. Gently stir until the sugar and salt has dissolved. Pour mixture into jar. You can begin enjoying the pickles in about an hour, but are much better overnight. Will keep for one month.
Video
How did this recipe work out?
Leave a Reply