Breakfast Cookies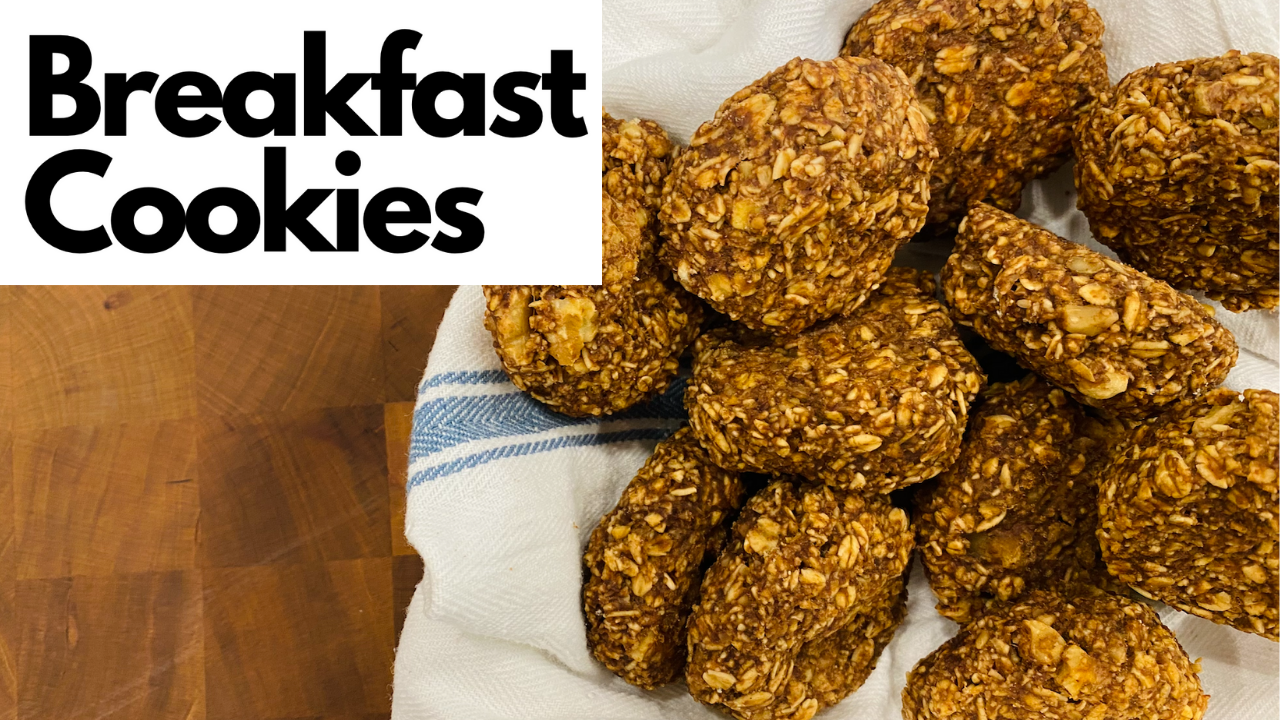 Start the day off right.

Perfect for the on the go, crazy morning (is there any other type?)

Full of all the nutrients you need to conquer the day and not be hungry again for hours!

THIS is your new breakfast of champions!
Ingredients
Setup
1/2 cup unsweetened applesauce
2 tablespoons ground flax seed
4 cups old fashioned oats (not the quick kind)
3 very ripe bananas
1/2 cup walnuts, chopped (seed if allergy)
1/3 cup peanut butter or almond butter (sunflower seed butter OK if there is a nut allergy)
1/3 - 1/2 cup cocoa powder
pinch of salt
Directions
Preheat oven to  375 and line a baking sheet with parchment paper.
Combine the flax and the applesauce and allow to sit for a few minutes. This will become thick and act as your "egg" binder.
To a large mixing bowl, add the oats, bananas, nut butter, cocoa powder and salt. Using your hands mix very well.
If the flax/applesauce mix is thick, add it to the mixture and mix well, again with your hands.
Finally, fold in the walnuts.
Pick off a golf ball sized amount, roll and flatten to about 3/4" thick. Bake for about 15 minutes and you're ready to dig in!
This should make about 25 cookies.
----
This recipe was created for the Plant-based Quick Cooking Show, which means we only use 7 ingredients or less. If you choose to add a little more sweetness, you can add date paste or maple syrup to taste.
Another great add in is cacao nibs as they add a great little crunch and are very high in antioxidants!
If you are interested in purchasing some of the equipment I use in the shop or at home, this is my Amazon Store. I will receive a small percentage of all sales, however, the prices have NOT been increased to compensate for this.
And, finally - I'd LOVE for  you to subscribe to the Center for Plant-based Living's YouTube Channel! There is a new episode of the Plant- based Quick Cooking Show every Tuesday.
Thanks for all of your support!
Video
How did this recipe work out?
Leave a Reply