Baked Fallout Cauliflower Bites
Spreading the local love and very happily using Sriracha Granada and The Fallout spice blend to kick up these baked cauli bites. This simple recipe offers complex flavors with just the right amount heat to keep you grabbing for more. These little suckers are great!
Ingredients
Setup
1 head of cauliflower, cut to bite size
2 cups plant-based milk
1 1/2 cups flour of choice (I used garbanzo bean)
1 1/2 cups whole wheat bread crumbs (can sub gluten free)
1/4 cup nutritional yeast flakes
2 tablespoons of The Fallout Spice Blend (or more to taste)
Directions
Preheat oven to 425-F convection, or 450-F
Line a baking sheet with parchment paper.
Set out 3 cereal size bowls and separately in each, put the milk, the flour and in the third, mix the bread crumbs, yeast and spice blend.
Dip a cauliflower bite into the milk, then to the flour, back to the milk and finally into the breadcrumb mix. Place on parchment lined pan and repeat. Bake 20 minutes, or they begin to turn brown. Allow a few minutes to cool and serve with Sriracha Granada Ranch Dip.
Serves 4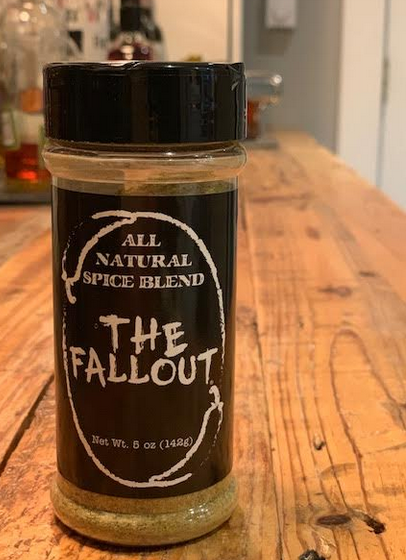 How did this recipe work out?
Leave a Reply