Italian Chopped Salad + Dressing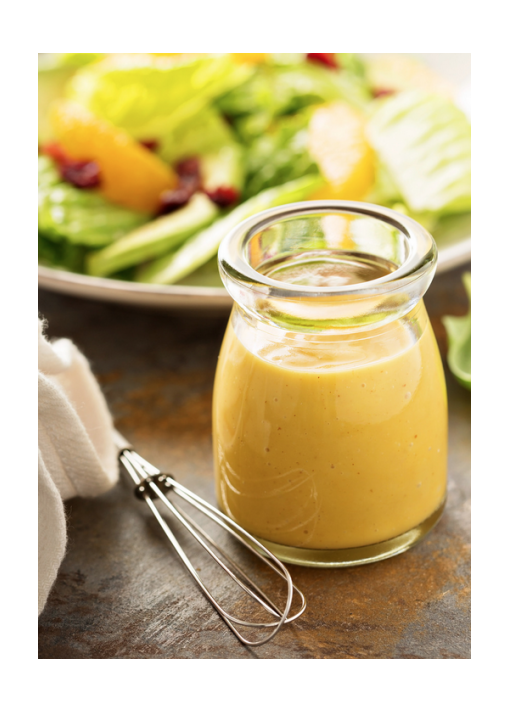 This is one of my favorite salads because it pairs well with nearly any main meal. It's also a great stand-alone main event. If you'd like to bulk it up even more, I'd suggest adding one cup of cooked chickpeas!
Ingredients
Setup
SALAD
1/3 head of purple cabbage, shredded and chopped (about 4 cups)
2 hearts of romaine, chopped small
1 14 oz can of artichoke hearts, drained and chopped roughly
2 carrots, shredded
¼ red onion, sliced thinly
1 pint of cherry tomatoes, cut into quarters
4 pepperoncini peppers, sliced thin
3 tablespoons sunflower seeds for garnish
DRESSING
¼ cup white balsamic vinegar
3 tablespoons nutritional yeast
2 tablespoons of maple syrup (or other liquid sweetener)
Juice of ½ lemon
1 ½ tablespoon Italian seasoning blend (I like sodium-free Trader Joe's 21 Salute)
2-3 cloves of garlic, minced
1/8 teaspoon of salt
1/4 teaspoon ground black pepper
Directions
Prepare your salad and whisk or blend the dressing ingredients well. Taste and adjust to your palate. Dress your salad well and refrigerate until ready to eat. The acid in the vinegar and the lemon will soften the cabbage as it sites. Garnish with sunflower seeds before serving.
To extend the life of this salad and eat it all week long, store salad (no dressing) in a Ziploc bag, squeeze out as much air as you can and seal well. Store in fridge. Seal the dressing in an air tight container and keep in fridge.
Serves 4 as a side or 2 as a main meal
___
Some things happening at the Center for Plant-based Living:
1. Check out our latest classes: https://www.cpbl-stl.com/classes
2. To purchase some of the kitchen tools I use https://tinyurl.com/yyacj2cg
3. To subscribe to the weekly Plant-based Quick Cooking Show: https://www.youtube.com/channel/UCExWwoBh6fvdOgghkjh0U1A?
COMING SOON – Virtual Membership.
Thank you for your continued support!
How did this recipe work out?
Leave a Reply