Easy Black Bean Italian "Meat"balls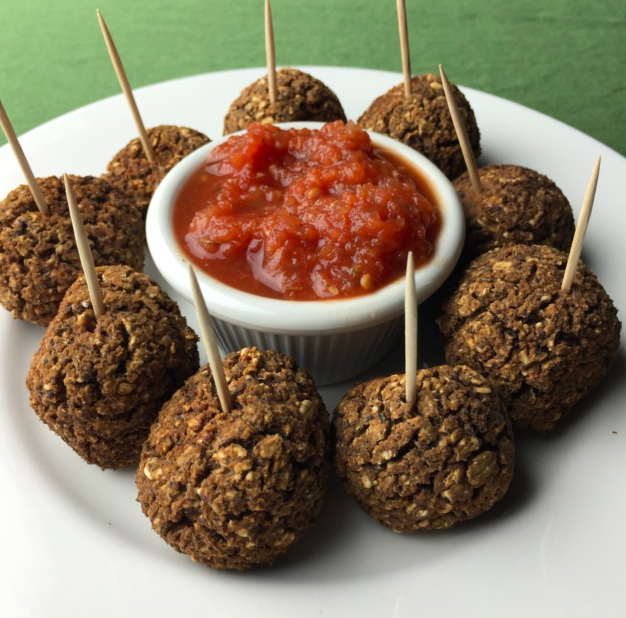 The easiest veg meat ball you'll ever make. Period.
Ingredients
Setup
2 1/2 C dried black beans, soaked and cooked*
2 sweet potatoes, cooked with the flesh scooped out
1 1/2 C whole rolled oats, divided
3 TBS liquid smoke
2 TBS dried oregano
salt/pepper to taste
*You can use a 28oz can of black beans (drained and rinsed) instead if you like.
Directions
To your food processor, add the black beans, sweet potato, half of the oats, liquid smoke and oregano. Give it several pulses as you want everything mixed up well, but not pureed. Keep some of the beans intact.
Transfer the mixture to a mixing bowl and add in the rest of the oats. Taste and add salt and pepper if desired.
Chill the mixture for at least and hour, up to overnight.
Preheat you oven to 375 F.
Pick off 1 1/2" pieces of the mixture and ball up.  If the mixture is sticking to your hands a lot you can add in another half cup of the oats.  (Wetting your hands under cold water before you ball up is also helpful).
On a parchment paper lined baking pan, place the bean balls and cook for 17 minutes. Flip and cook another 17 minutes.
Serve with Quick Marinara.
How did this recipe work out?
Leave a Reply