Baked French Toast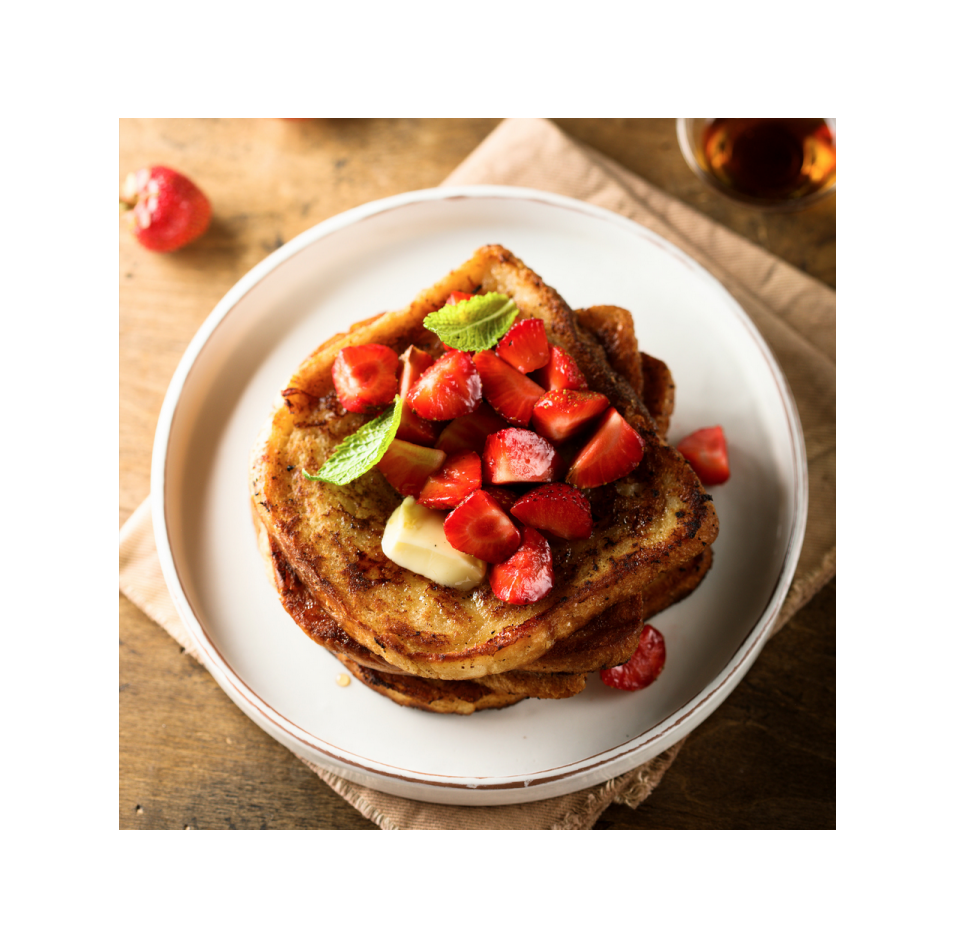 When mom made French toast it was a special morning! I've brought that back in a plant-based way and it takes me back.
Ingredients
Setup
1 15 oz can chickpeas, drain and reserve the juice*
1 cup unsweetened and plain plant-based milk beverage
1 1/2 teaspoon maple syrup
1 teaspoon cinnamon
1/2 teaspoon vanilla extract
Pinch of salt (optional)
bread of choice (I used sourdough)
2 tablespoons Garlicky Vegan Buttah (I omitted the garlic), or other vegan butter
Strawberries, sliced
Extra Maple syrup for topping
Directions
Preheat oven to 425.
Line and baking pan with parchment paper.
The juice you drained from the can of chickpeas is called aquafaba. It will stand in as your egg.
You should have about 3/4 cup of aquafaba. Transfer this to a mixing bowl and whisk for about 20-30 seconds. It will bubble up. 
Add the milk, maple syrup, cinnamon, vanilla and salt (if using).
Slice the bread to about 3/4" wide.
Dunk each slice of bread into the liquid mixture. Let it swim about in there for a few seconds, ensuring it becomes well saturated.
Transfer to the baking sheet.
Bake for 25 minutes, flipping once halfway through.
Butter the slices with the Garlicky Vegan Buttah (I made a batch without the garlic for this).
Top with sliced strawberries (or fruit of choice).
Pour maple syrup on top. Enjoy!
___________
Video
How did this recipe work out?
Leave a Reply