Dr. Loomis and Caryn on Studio STL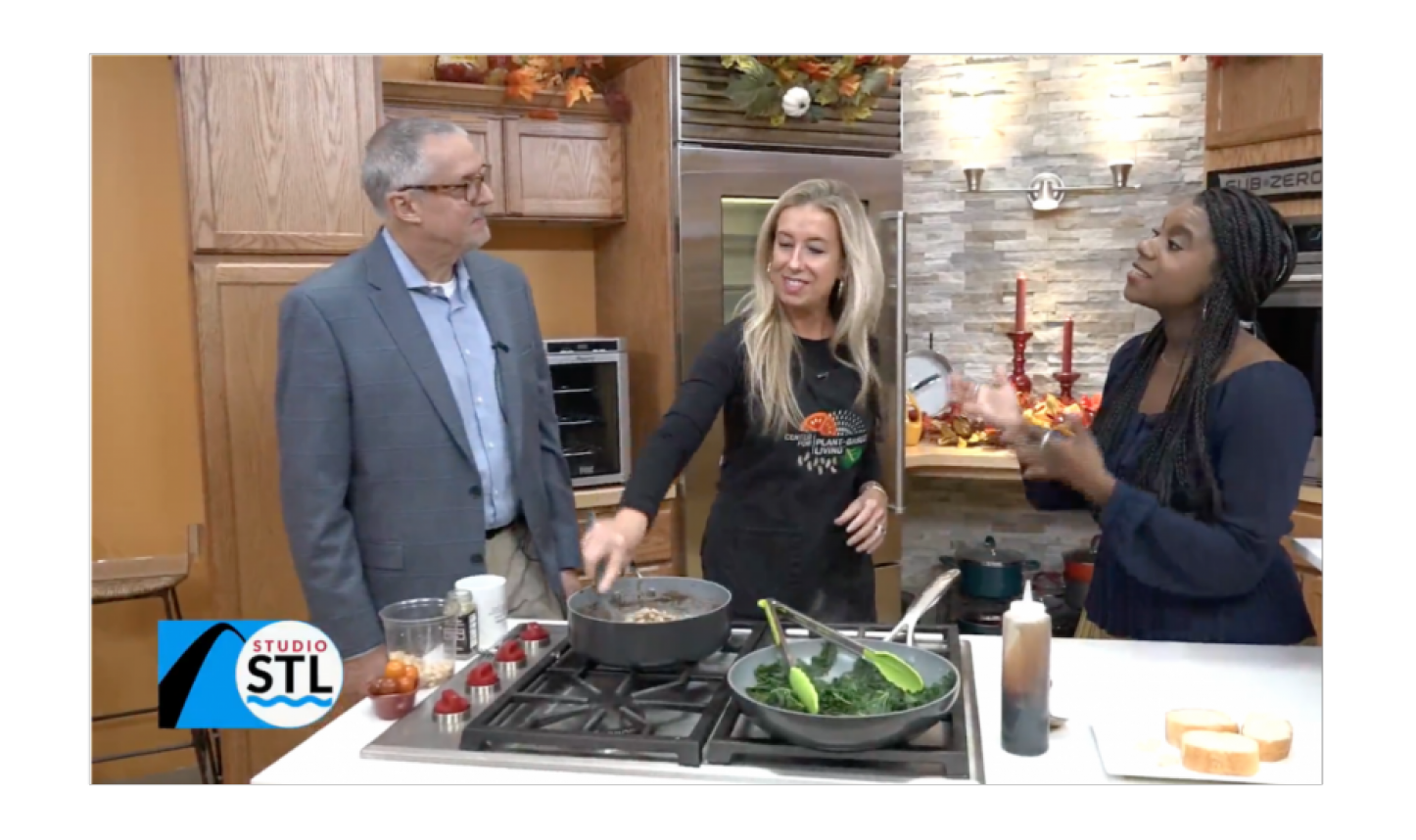 "Caryn Dugan, the founder of the Center for Plant-Based Living, joined us on the show along with her medical director Dr. Jim Loomis.  The two discussed several of their plant-based meals, the ease of preparing them, and their health benefits. The Center is the first plant-based nutrition and culinary education center in the nation. We learned about her new classes, which are both virtual and in-person, as well as her new virtual membership program"
-Fox2
Video
What did you think of that article?
Leave a Reply